Case control study examining medication usage with a healthcare database in Israel, showing lower risk of hospitalization with calcium + zinc supplements (defined as being picked up within 35 days prior to PCR+), however only 10 patients took the supplements. Other patients may have acquired supplements outside of the healthcare system.
risk of hospitalization,

>99.99% lower

, OR <0.001, p = 0.04
, treatment 0 of 6,953 (0.0%) cases, 10 of 13,906 (0.1%) controls, NNT 3.0, case control OR, PCR+, cohort 2.
Effect extraction follows pre-specified rules prioritizing more serious outcomes. Submit updates
This study is excluded in the after exclusion results of meta analysis: treatment or control group size extremely small.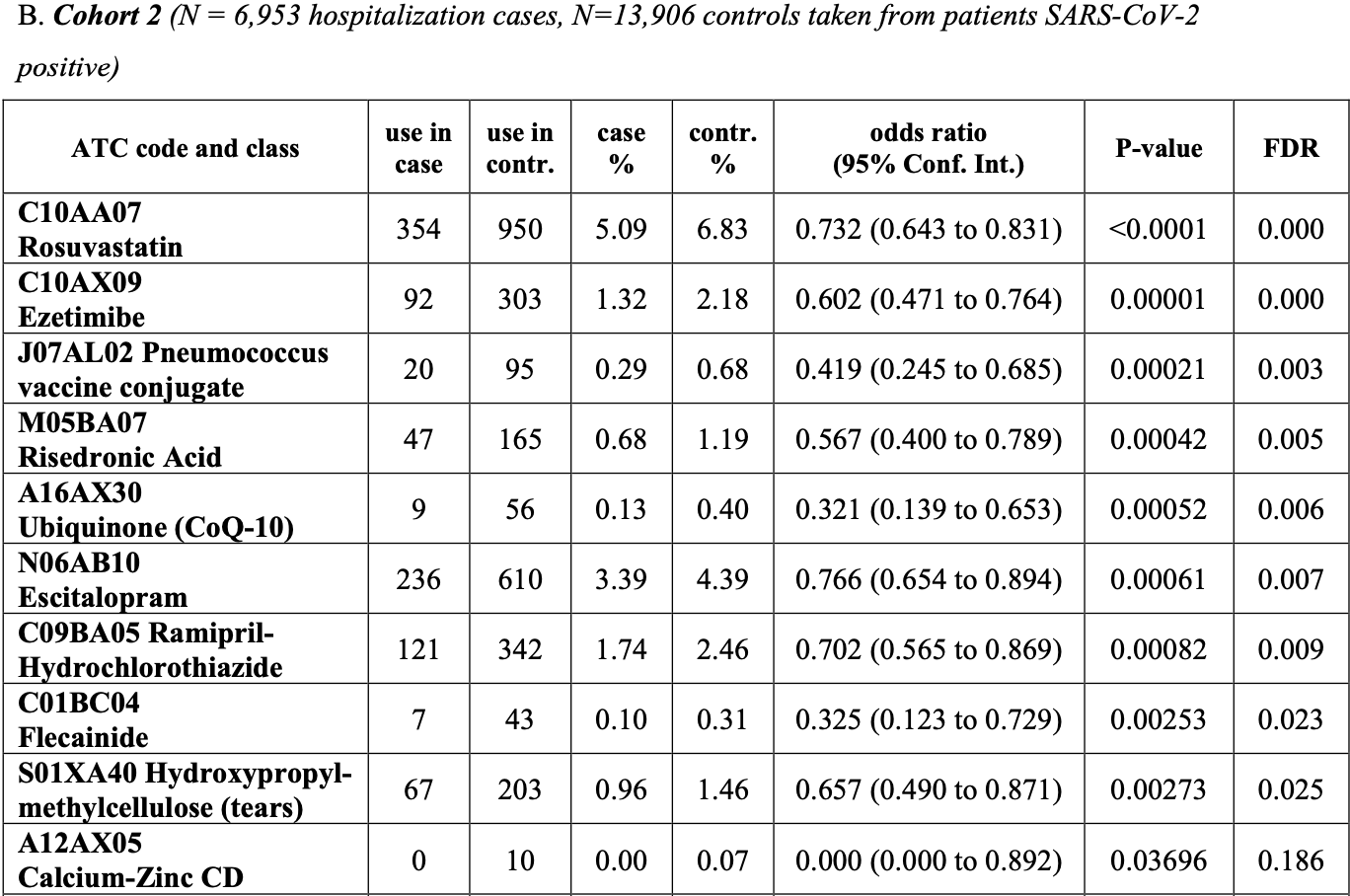 Israel et al., 27 Jul 2021, retrospective, Israel, peer-reviewed, 10 authors, this trial uses multiple treatments in the treatment arm (combined with calcium) - results of individual treatments may vary.