Small retrospective 44 hospitalized patients in Turkey, showing improved outcomes with probiotic bifidobacterium, however minimal group details are provided (for example, the age of the control patients is unknown), and no adjustments were made.The immune effects of probiotics are strain-specific.
This study is excluded in meta analysis: unadjusted results with key group information missing.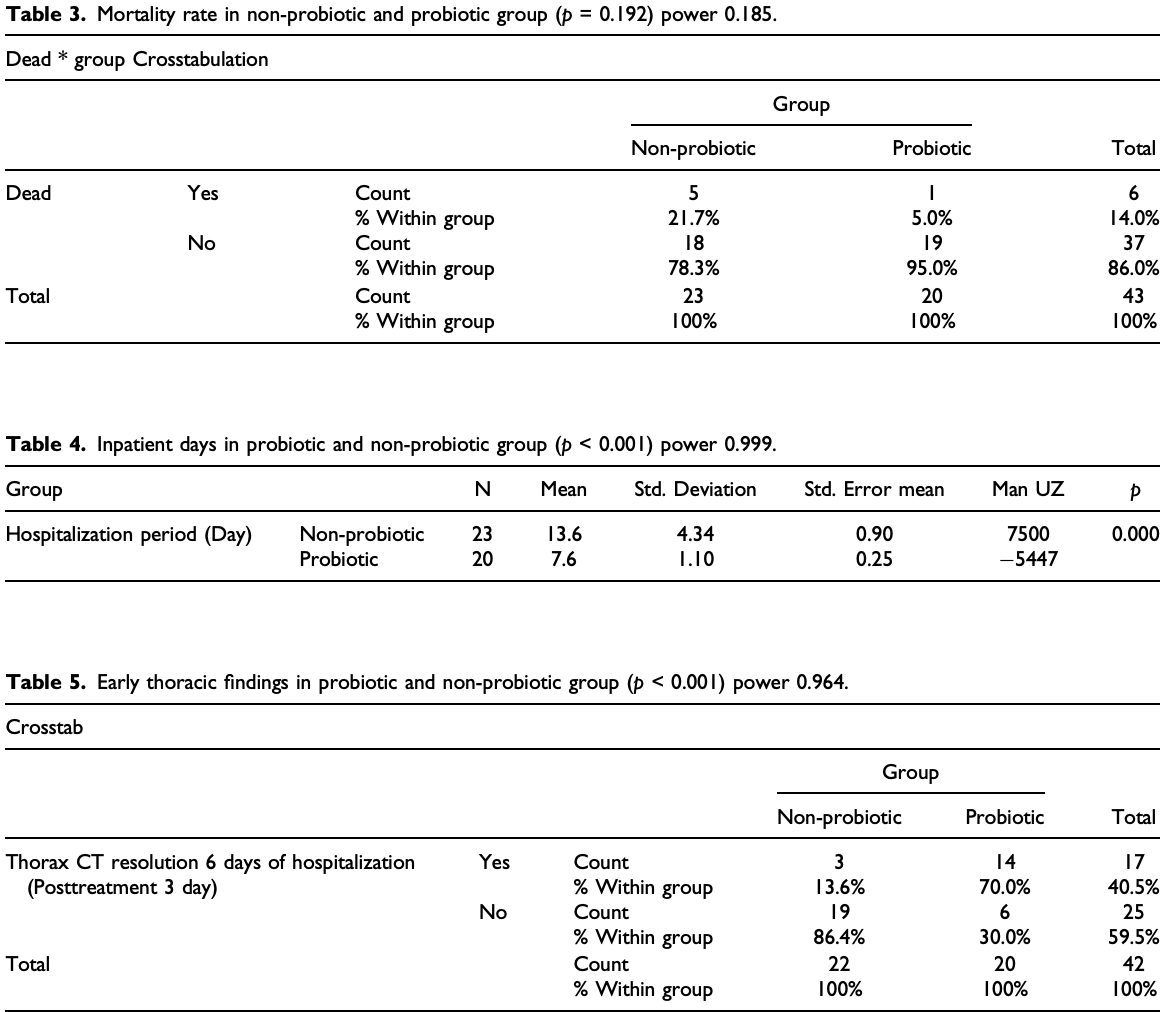 Bozkurt et al., 25 Nov 2021, retrospective, Turkey, peer-reviewed, 2 authors.