Retrospective 9,532 hospitalized COVID+ veterans in the USA, showing no significant difference in mortality with famotidine use. The study provides results for use before, after, and before+after. Before+after should more accurately represent prophylaxis up to COVID-19 infection (and continued use). Before included use up to 2 years before, and after included use up to 60 days later.
This study includes
metformin
and famotidine.
risk of death,

11.0% higher

, RR 1.11, p = 0.33
, treatment 98 of 423 (23.2%), control 1,436 of 7,521 (19.1%), adjusted per study, odds ratio converted to relative risk, multivariable.
Effect extraction follows pre-specified rules prioritizing more serious outcomes. Submit updates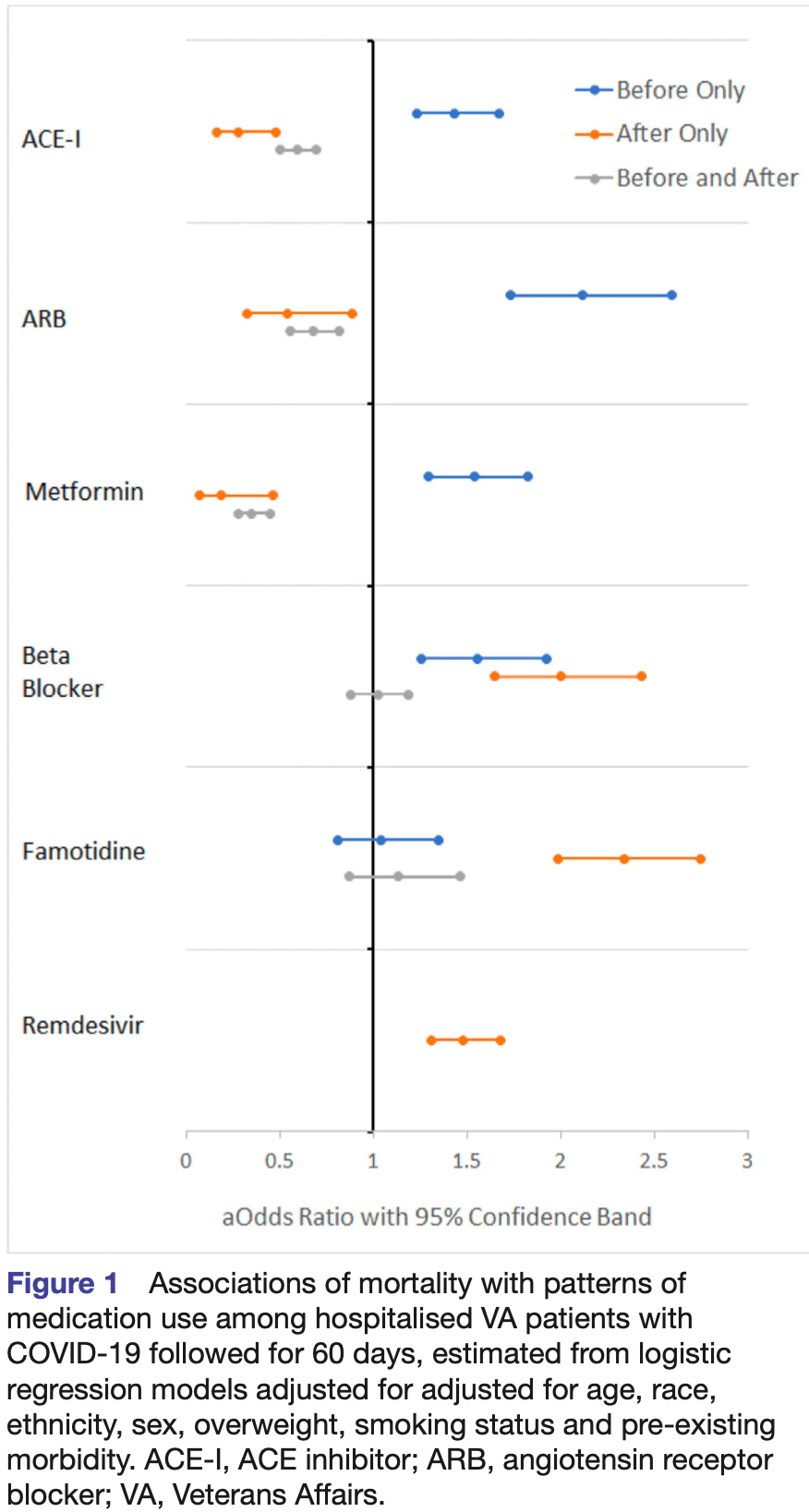 Wallace et al., 31 Dec 2021, retrospective, database analysis, USA, peer-reviewed, 6 authors.