Retrospective 2,463 hospitalized patients in Spain, 265 treated with melatonin, showing lower mortality with treatment in PSM analysis, however these results are subject to
immortal time bias
. Authors excluded from the sample patients that died during the first 72 hours of admission without taking melatonin, and patients that started on melatonin in the last 7 days of their admittance, having completed 75% of their stay.
risk of death,

54.4% lower

, RR 0.46, p < 0.001
, treatment 24 of 224 (10.7%), control 53 of 224 (23.7%), NNT 7.7, odds ratio converted to relative risk, PSM.
Effect extraction follows pre-specified rules prioritizing more serious outcomes. Submit updates
This study is excluded in the after exclusion results of meta analysis:
immortal time bias
may significantly affect results.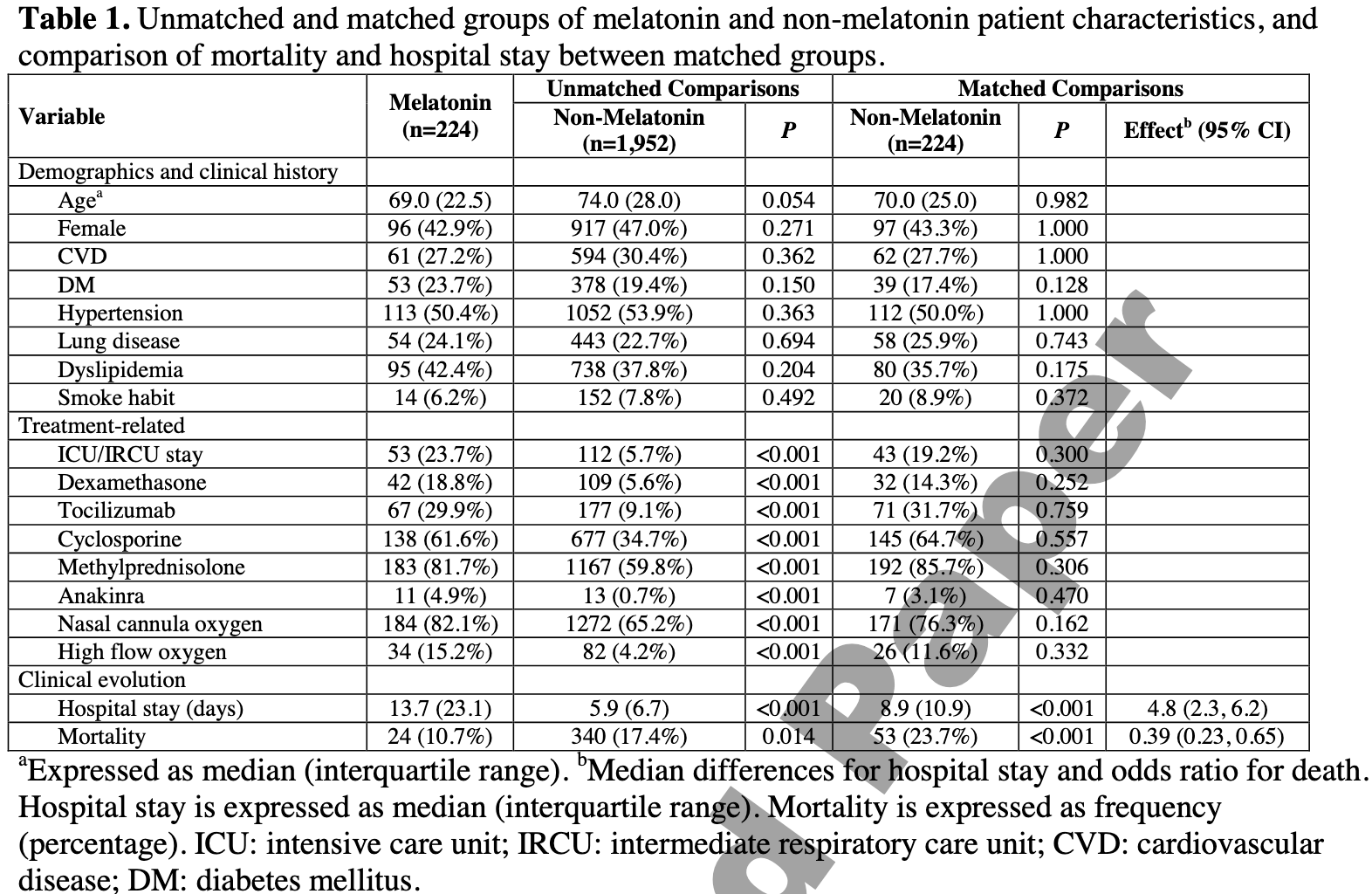 Sánchez-González et al., 20 Jul 2021, retrospective, Spain, peer-reviewed, 4 authors.