In Silico, In Vitro, and hamster study of ensovibep, a DARPin candidate that can engage all three units of the spike protein trimer to inhibit ACE2 interaction, showing efficacy for common variants, and efficacy comparable to casirivimab/imdevimab in hamsters.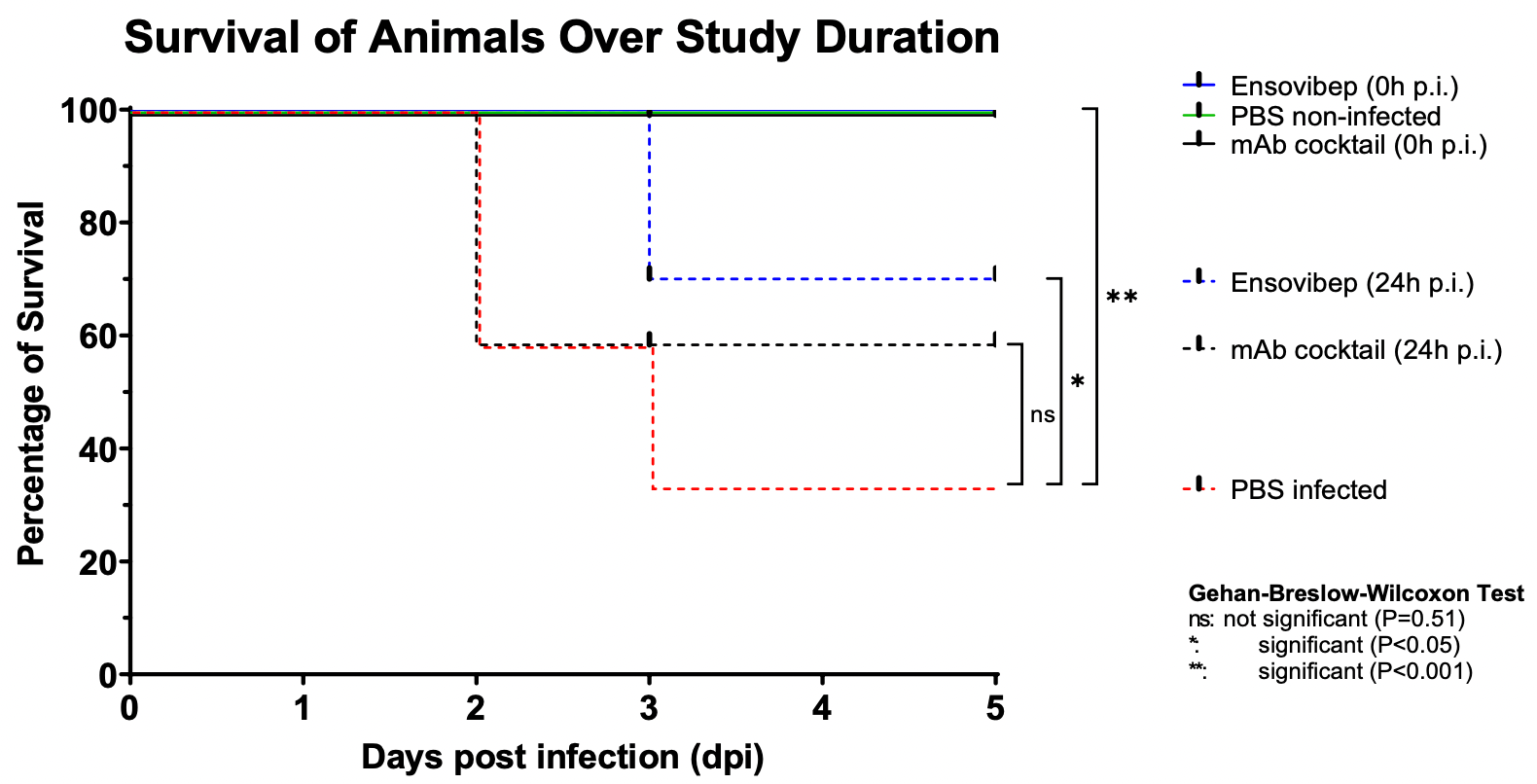 Rothenberger et al., 3 Feb 2021, preprint, 65 authors.
In Vitro studies are an important part of preclinical research, however results may be very different in vivo.