Antibody cocktail to SARS-CoV-2 spike protein prevents rapid mutational escape seen with individual antibodies
et al., Science, 21 Aug 2020, 369:6506, 1014-1018,
In Vitro
study showing that, under pressure from individual antibodies, mutant viruses were rapidly selected that evaded the blocking function of all individual antibodies tested, including antibodies that potently bind to highly-conserved regions on the spike protein. However, escape mutants could not be efficiently generated following exposure to the REGN-COV2 cocktail since it utilizes two antibodies that can simultaneously bind to distinct regions of the RBD.
Efficacy is variant dependent. In Vitro research suggests a lack of efficacy for omicron [Liu, Sheward, Tatham, VanBlargan].
6 In Vitro studies
support the efficacy of casirivimab/imdevimab
[Baum, Kaleta, Liu, Planas, VanBlargan, Zhou]
.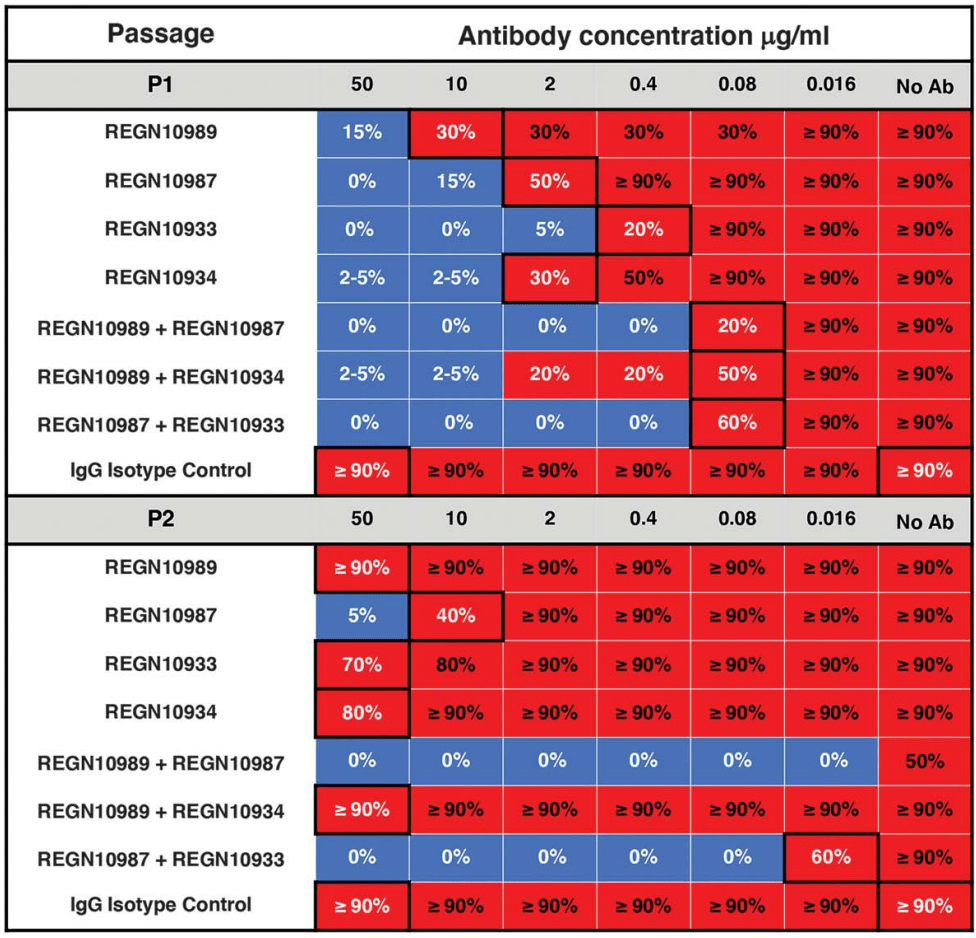 Baum et al., 21 Aug 2020, peer-reviewed, 17 authors.
In Vitro studies are an important part of preclinical research, however results may be very different in vivo.