Deficiency of antioxidants and increased oxidative stress in COVID-19 patients: A cross-sectional comparative study in Jigawa, Northwestern Nigeria
Case control study with 50 symptomatic COVID-19 patients and 21 healthy controls in Nigeria, showing that COVID-19 patients had significantly lower levels of selenium and zinc, and vitamins A, C, and E. Control patients were younger than COVID-19 patients. The p value for zinc in Table 2 appears to be a typo.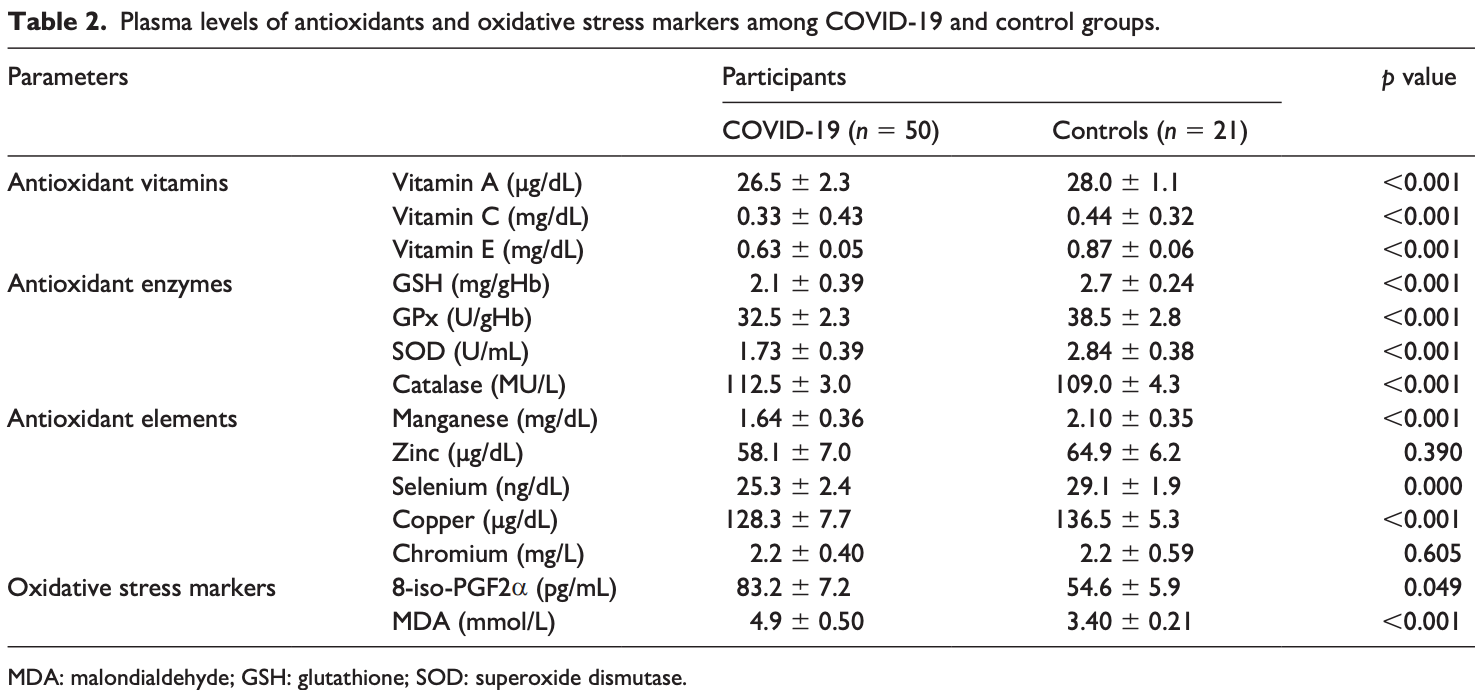 Muhammad et al., 1 Feb 2021, Nigeria, peer-reviewed, 8 authors.
Contact: yahyoukhan@gmail.com.