Review of the mechanisms of action of proxalutamide for COVID-19, and In Vitro results showing that proxalutamide inhibited SARS-CoV-2 wild type, alpha and delta variants, with IC50 of 69, 48 and 39nM. Only the abstract is currently available.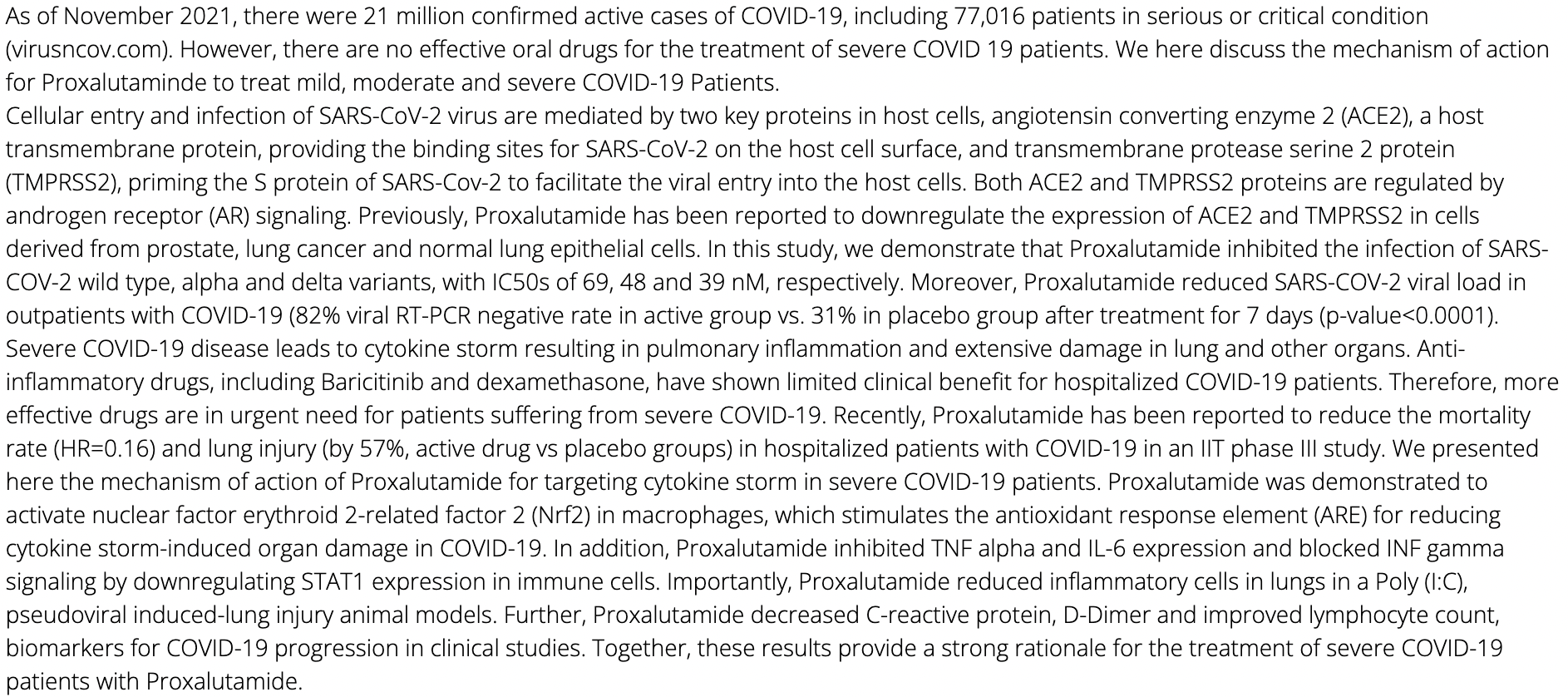 Ma et al., 8 Apr 2022, peer-reviewed, 12 authors.
In Vitro studies are an important part of preclinical research, however results may be very different in vivo.