Retrospective phone survey of 1,486 Parkinson's disease patients in Italy, showing lower risk of COVID-19 cases with vitamin D supplementation. This paper also presents a case control study of PD patients and family member control patients.
risk of case,

42.0% lower

, RR 0.58, p = 0.048
, treatment 13 of 329 (4.0%), control 92 of 1,157 (8.0%), NNT 25, odds ratio converted to relative risk.
Effect extraction follows pre-specified rules prioritizing more serious outcomes. Submit updates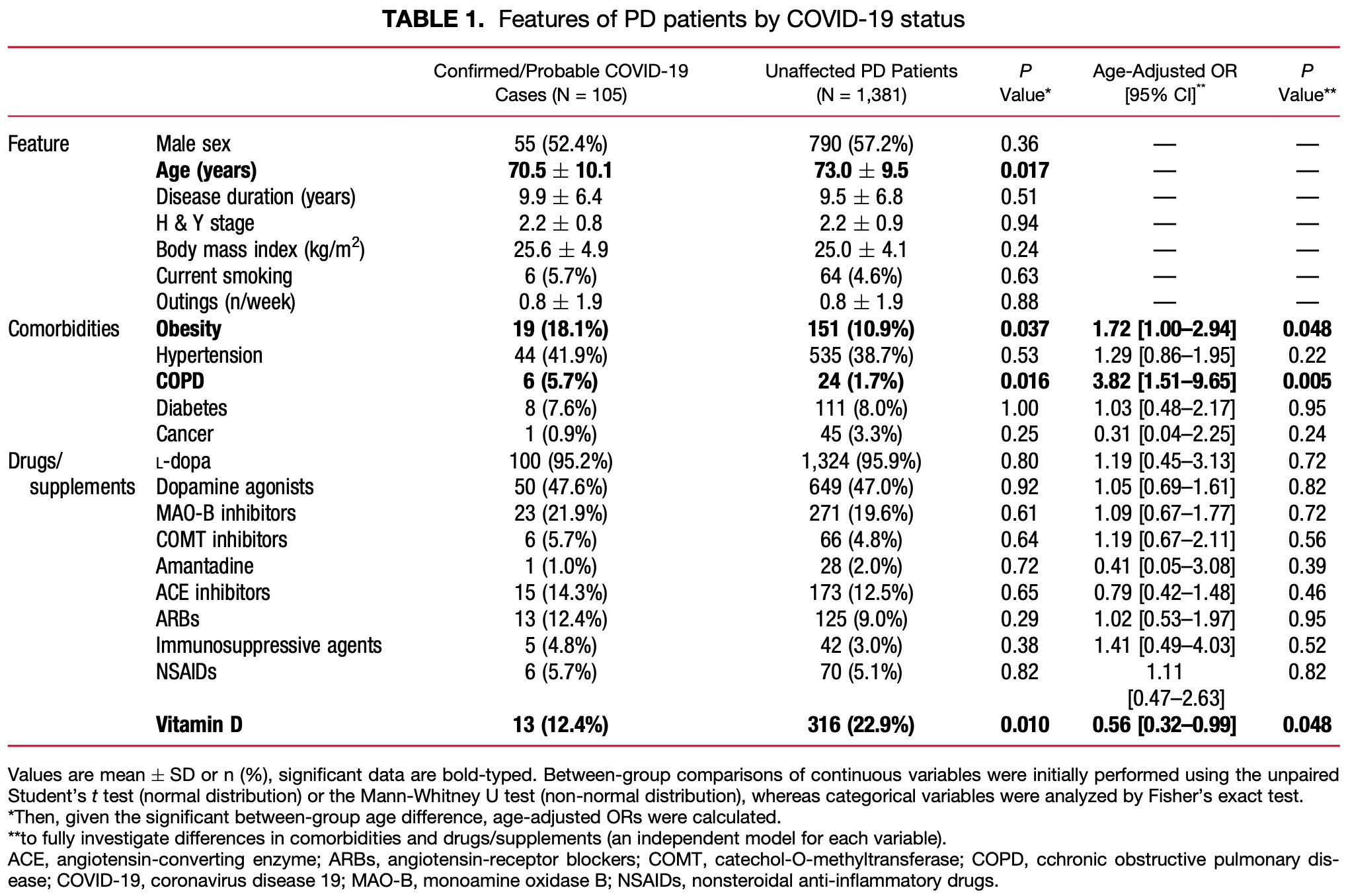 Fasano et al., 2 Jun 2021, retrospective, Italy, peer-reviewed, 7 authors, dosage not specified.