Analysis of 2,586 participants of a running injury prevention RCT in the Netherlands, showing higher risk of COVID-19 symptoms with sleep disturbance.
risk of symptomatic case,

31.6% lower

, RR 0.68, p = 0.09
, higher quality sleep 31 of 201 (15.4%), lower quality sleep 222 of 2,385 (9.3%), inverted to make RR<1 favor higher quality sleep, odds ratio converted to relative risk.
Effect extraction follows pre-specified rules prioritizing more serious outcomes. Submit updates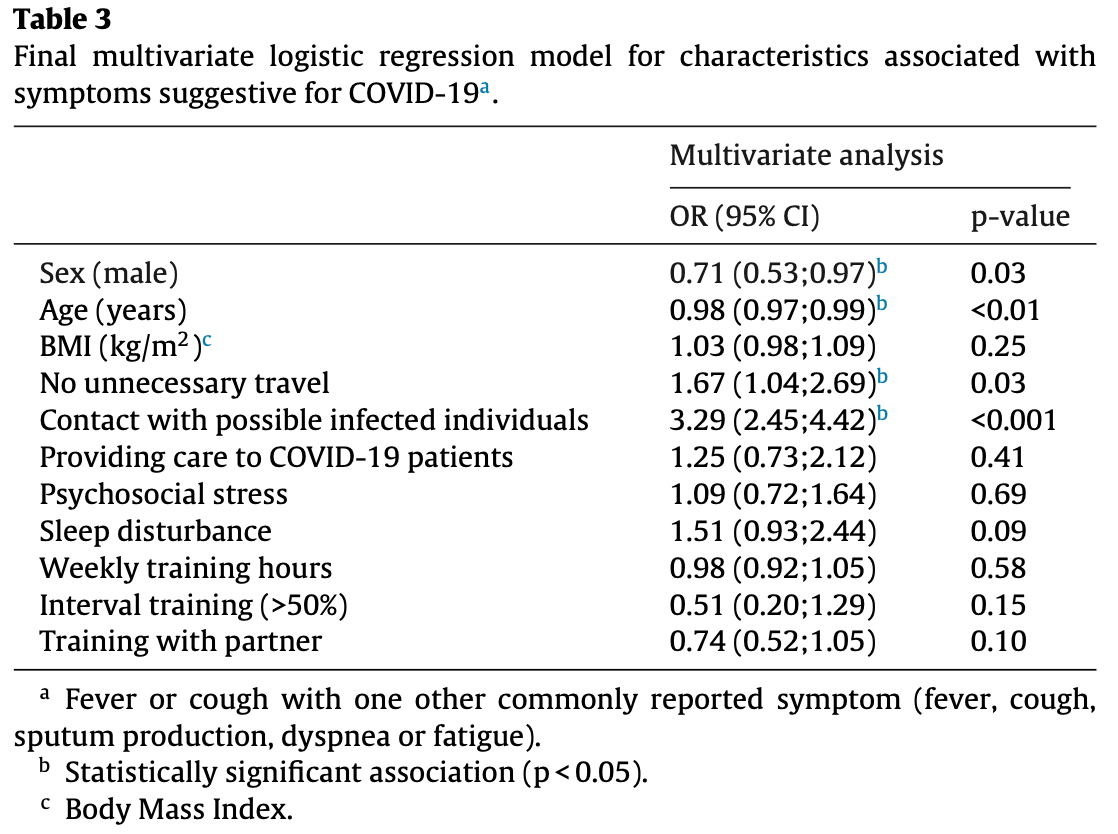 Cloosterman et al., 21 Oct 2020, retrospective, Netherlands, peer-reviewed, 4 authors.
Contact: k.cloosterman@erasmusmc.nl.