Small retrospective study of 29 hip fracture patients in the UK, 14 with COVID-19. All COVID-19 patients were treated with vitamin D except for 2 where testing and supplementation was missed due to a clerical error. The two COVID-19 patients that died were the two that did not receive vitamin D supplementation.
risk of death,

93.3% lower

, RR 0.07, p = 0.01
, treatment 0 of 12 (0.0%), control 2 of 2 (100.0%), NNT 1.0, relative risk is not 0 because of continuity correction due to zero events (with reciprocal of the contrasting arm).
Effect extraction follows pre-specified rules prioritizing more serious outcomes. Submit updates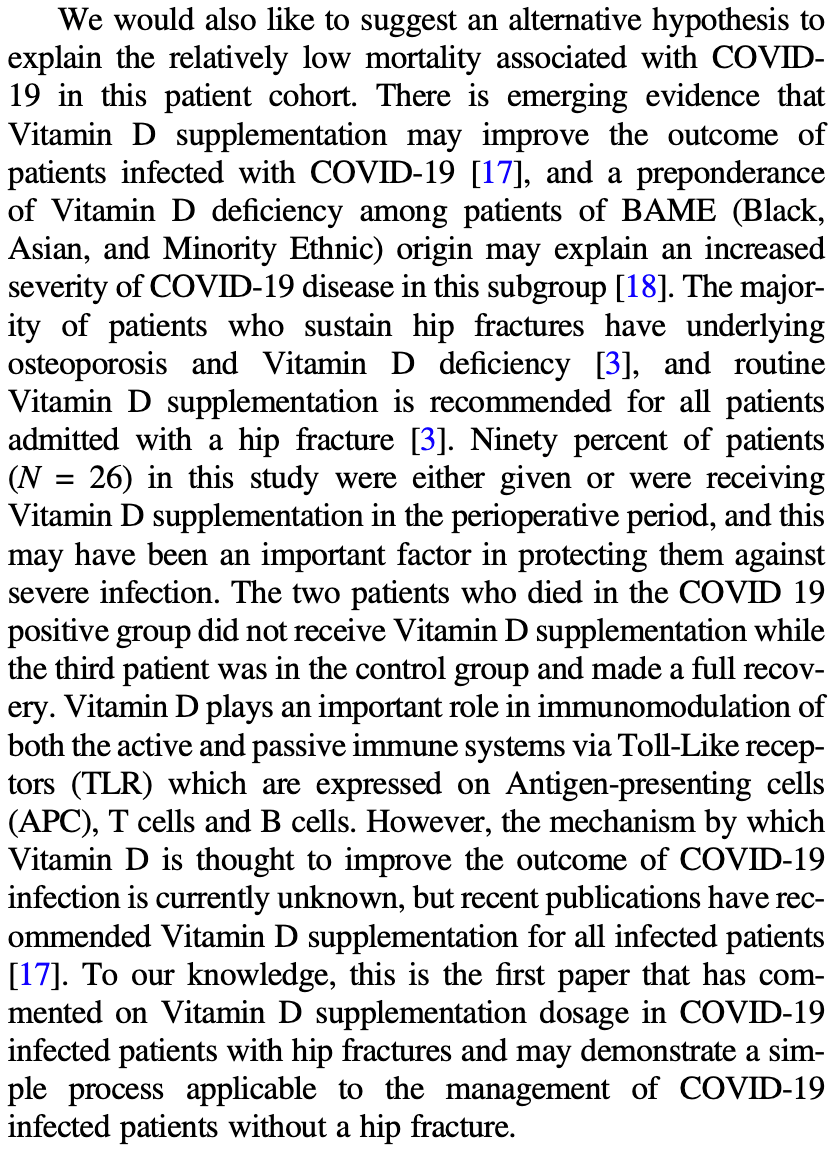 Burahee et al., 17 Feb 2021, retrospective, United Kingdom, peer-reviewed, 4 authors, dosage 100,000IU days 1-4, additional 200000IU over four weeks if serum level insufficient.