Retrospective 118 healthcare workers in China, showing higher risk of COVID-19 with poor sleep quality.
risk of case,

66.3% lower

, HR 0.34, p < 0.001
, inverted to make HR<1 favor higher quality sleep, Cox proportional hazards, model 2.
Effect extraction follows pre-specified rules prioritizing more serious outcomes. Submit updates
This study is excluded in meta analysis: results only provided with respect to continuous values.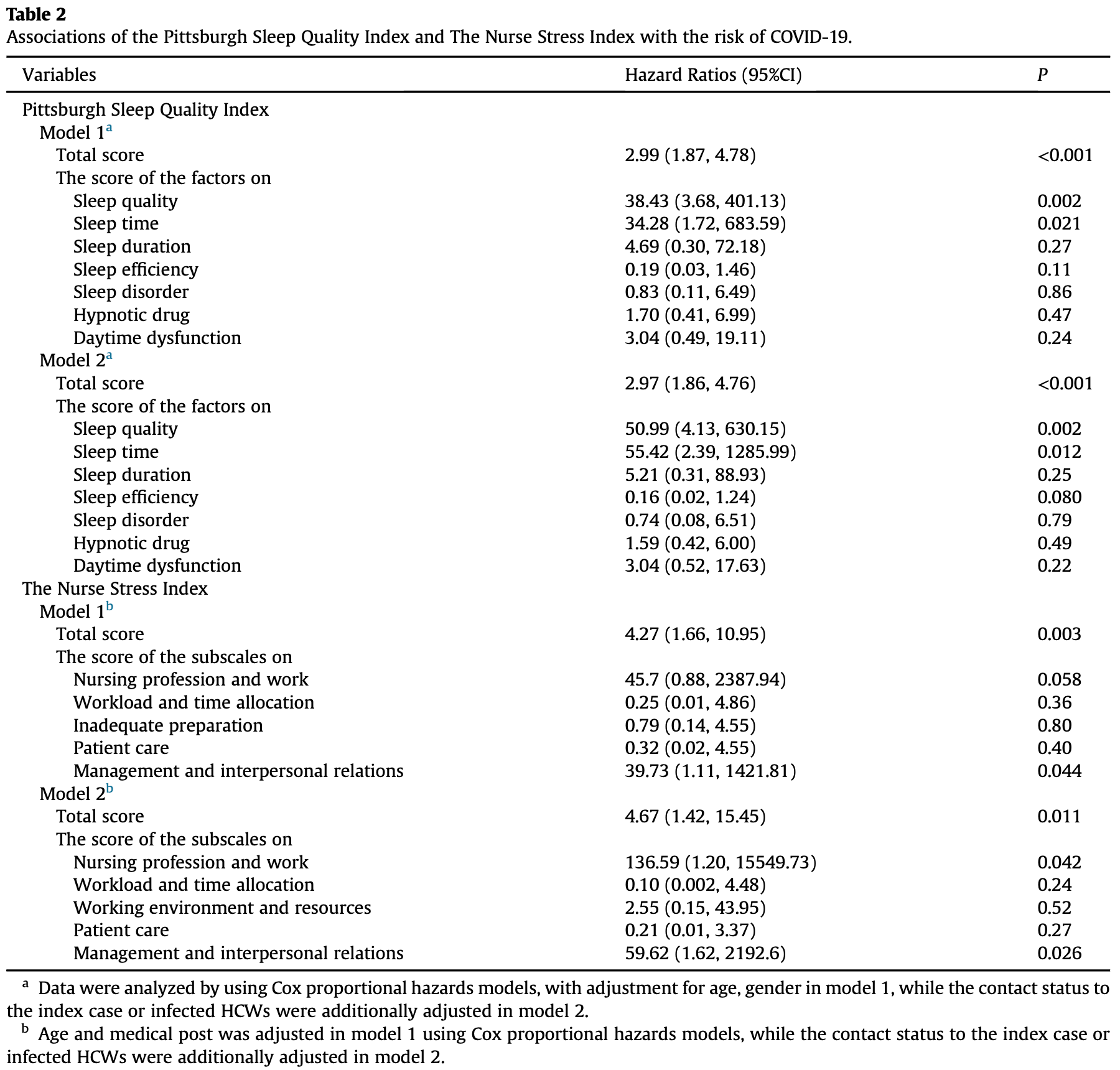 Wang et al., 31 Dec 2020, retrospective, China, peer-reviewed, survey, mean age 19.0, 14 authors, study period 6 January, 2020 - 8 January, 2020.
Contact: hyzhao750@sina.com, baiyansen6@hust.edu.cn.