Impact of Cannabis Use, Substance Use Disorders, and Psychiatric Diagnoses on COVID-19 Outcomes
Retrospective 6,291 COVID-19 patients in the USA, showing higher mean hospital admissions and higher maximum length of hospitalization with cannabis use disorder.Results for cannabis use disorder patients may differ from other use of cannabis.
risk of hospitalization,

47.2% higher

, RR 1.47, p < 0.001
, treatment 20, control 6,271, mean number of admissions.
hospitalization time,

60.1% higher

, relative time 1.60, p = 0.004
, treatment 20, control 6,271, maximum length of hospitalization.
Effect extraction follows pre-specified rules prioritizing more serious outcomes. Submit updates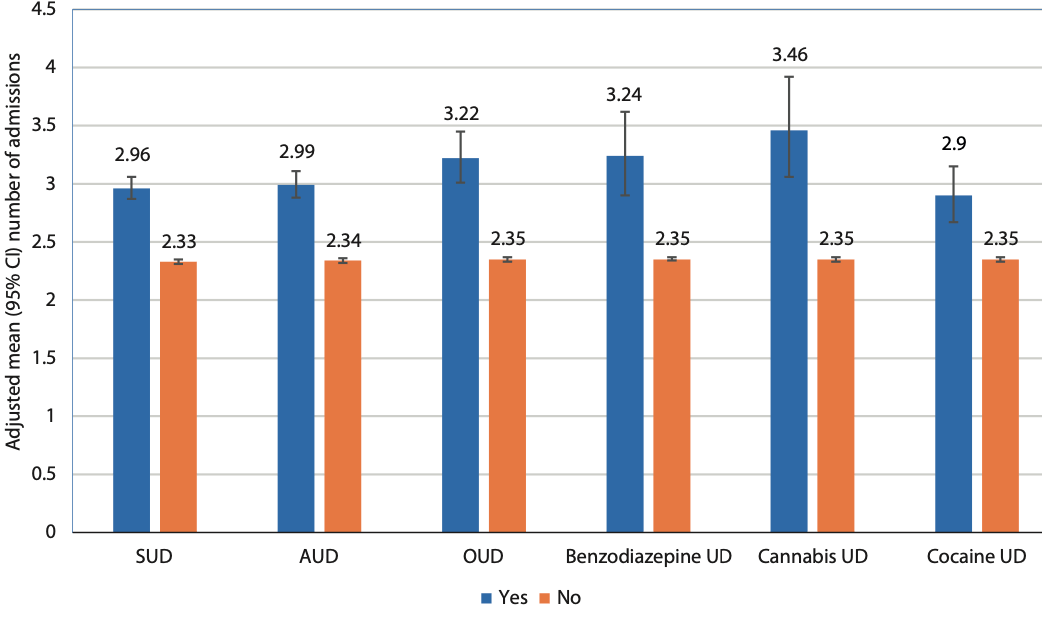 Ramakrishnan et al., 29 Aug 2022, retrospective, USA, peer-reviewed, 4 authors, study period January 2020 - December 2020.
Contact: rajiv.radhakrishnan@yale.edu.