Safety analysis of 42 day treatment with a povidone-iodine throat spray in 117 patients compared with 60 controls, showing no significant differences in thyroid function. Authors note the study included relatively young and healthy patients, levels of circulatory iodine were not directly measured, and patients with symptomatic thyroid disease were not included.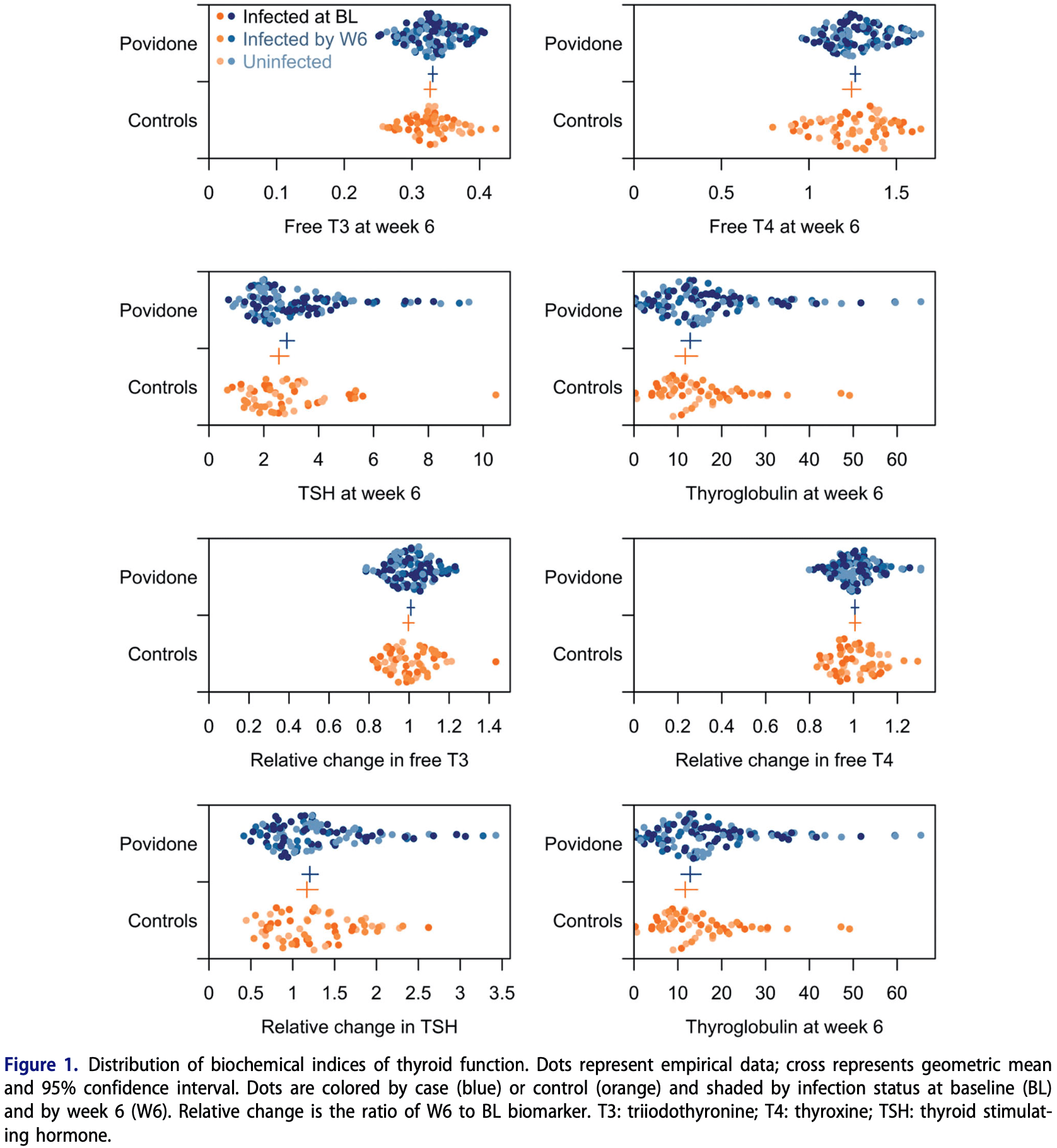 Quek et al., 18 Nov 2022, Singapore, peer-reviewed, 10 authors.
Contact: raymond_seet@nus.edu.sg.