Retrospective 295 hospitalized COVID-19 patients in Iran, showing significantly lower HEI-2015 diet scores for patients admitted to the ICU. Adjusted results are only provided for HEI-2015 score as a continuous variable.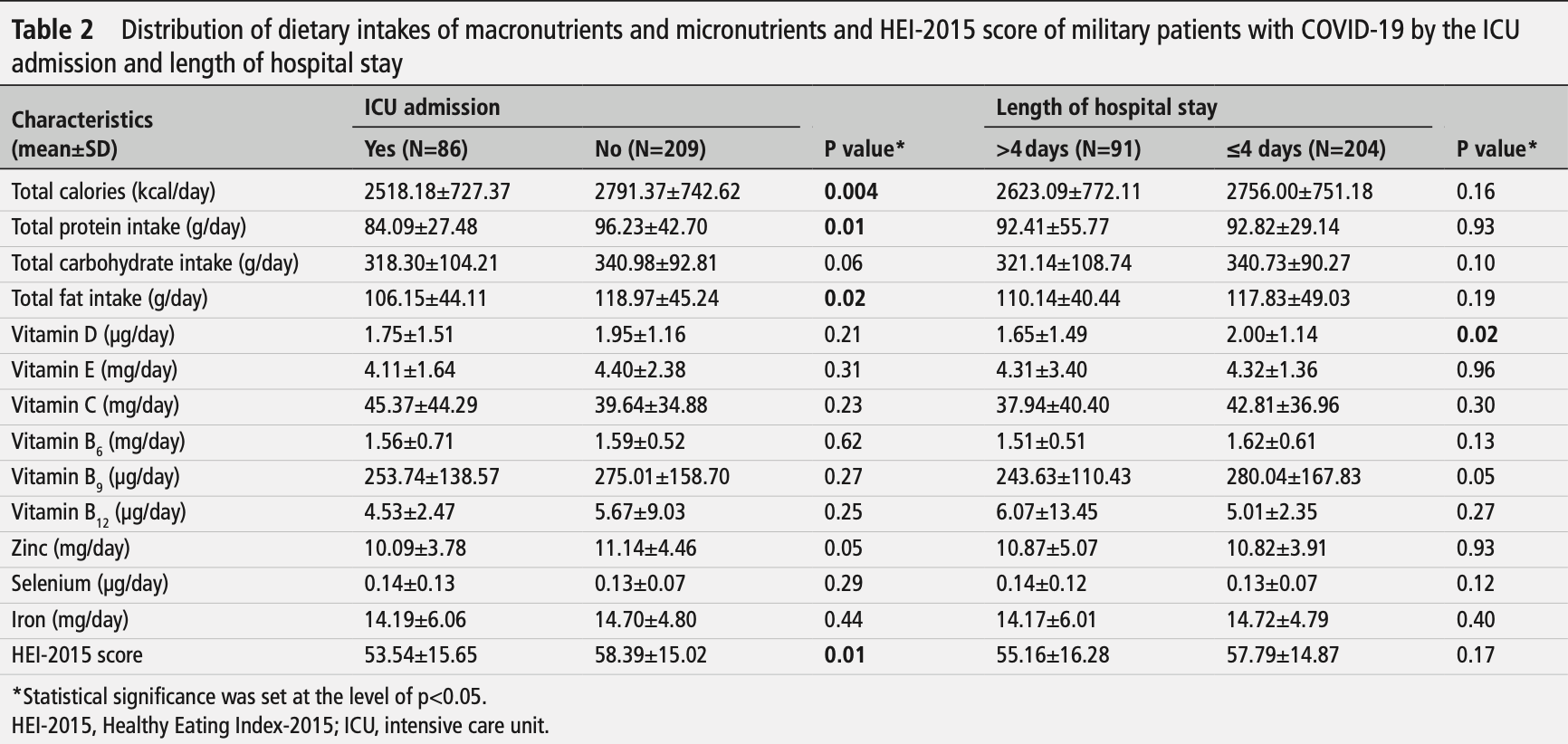 Parastouei et al., 6 Oct 2022, Iran, peer-reviewed, mean age 55.4, 7 authors, study period May 2020 - November 2020.
Contact: mtaghdir@gmail.com.