Musculoskeletal Disorders, Pain Medication, and in-Hospital Mortality among Patients with COVID-19 in South Korea: A Population-Based Cohort Study
Retrospective 7,713 COVID-19 patients in Korea, showing no significant difference in mortality with paracetamol use.
risk of death,

1.9% lower

, RR 0.98, p = 0.97
, treatment 58, control 7,655, adjusted per study, odds ratio converted to relative risk, multivariable, control prevalance approximated with overall prevalence.
Effect extraction follows pre-specified rules prioritizing more serious outcomes. Submit updates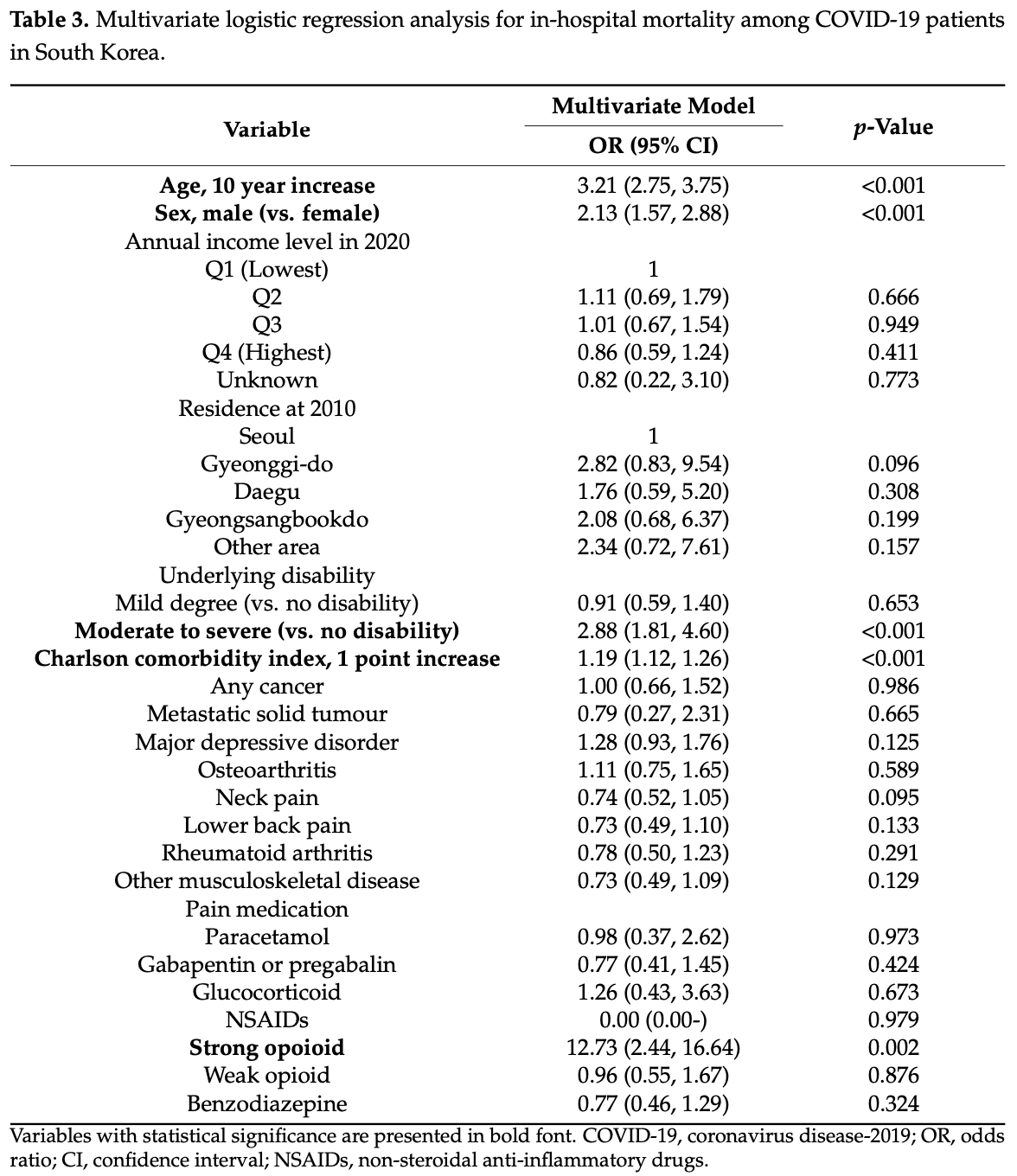 Oh et al., 24 Jun 2021, retrospective, South Korea, peer-reviewed, 5 authors, study period 1 January, 2020 - 4 June, 2020.
Contact: uchic@ncc.re.kr (corresponding author), airohtak@hotmail.com, songoficu@outlook.kr, leejoon.com@gmail.com, ytjeon@snubh.org.