The Association between Energy-Adjusted Dietary Inflammatory Index, Body Composition, and Anthropometric Indices in COVID-19-Infected Patients: A Case-Control Study in Shiraz, Iran
Retrospective 133 COVID-19 patients and 322 controls, showing higher risk of COVID-19 for diets that have a higher inflammatory index (E-DII).
risk of case,

65.0% lower

, OR 0.35, p < 0.001
, adjusted per study, inverted to make OR<1 favor higher quality diet, case control OR, multivariable, per unit E-DII change.
Effect extraction follows pre-specified rules prioritizing more serious outcomes. Submit updates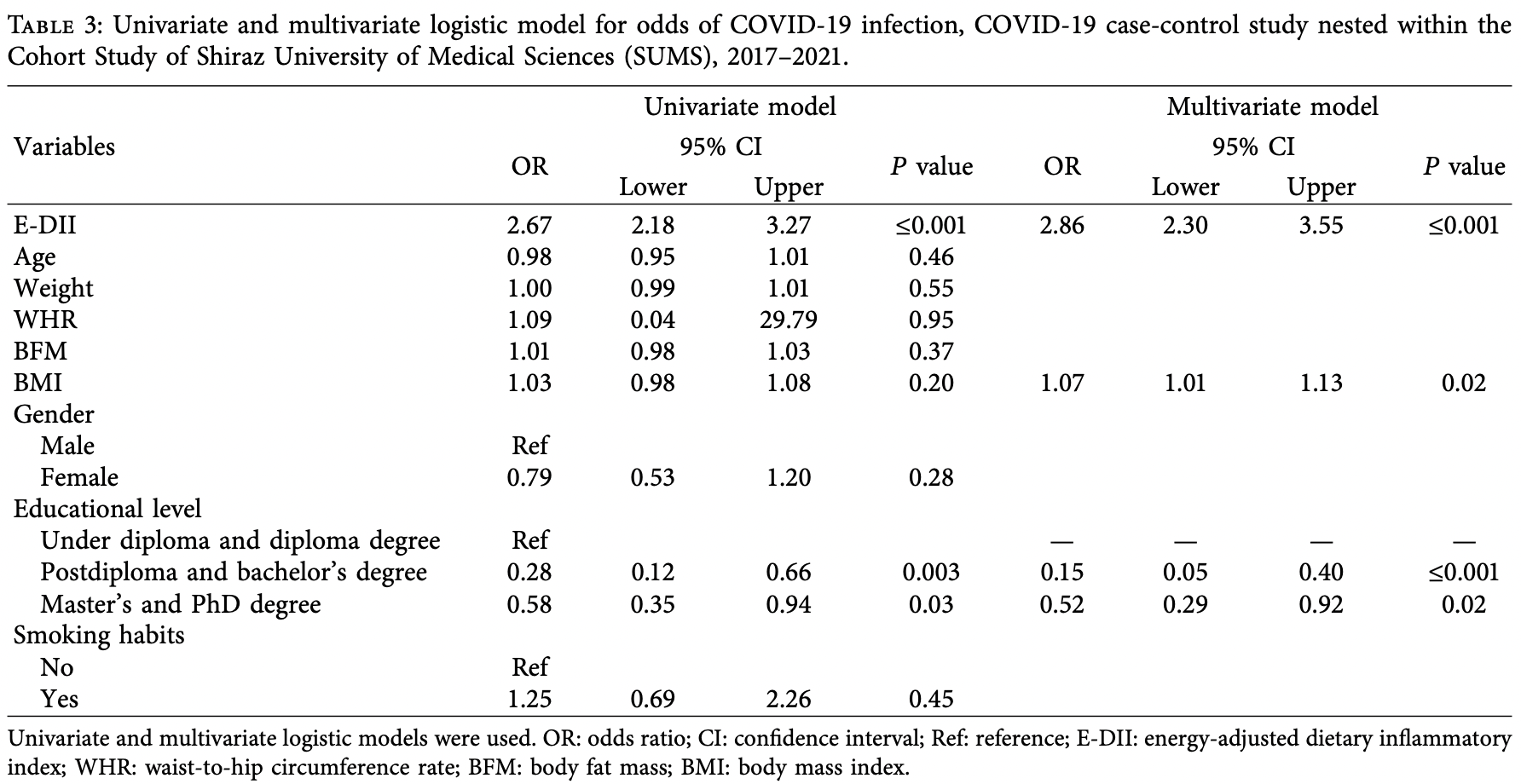 Firoozi et al., 29 Mar 2022, retrospective, Iran, peer-reviewed, survey, 8 authors, study period March 2020 - June 2020.
Contact: masoumi7415@gmail.com.