The widest use of paracetamol in home therapy might have actually increased the occurrence of severe forms of COVID-19 in Italy, affecting hospitalization and death rates.
Analysis of COVID-19 cases in Italy reporting a higher risk of hospitalization in intensive therapy units after the recommendation to use paracetamol. Paracetamol is also known as acetaminophen, Tylenol, Panadol, Calpol, Tempra, Calprofen, Doliprane, Efferalgan, Grippostad C, Dolo, Acamol, Fevadol, Crocin, and Perfalgan.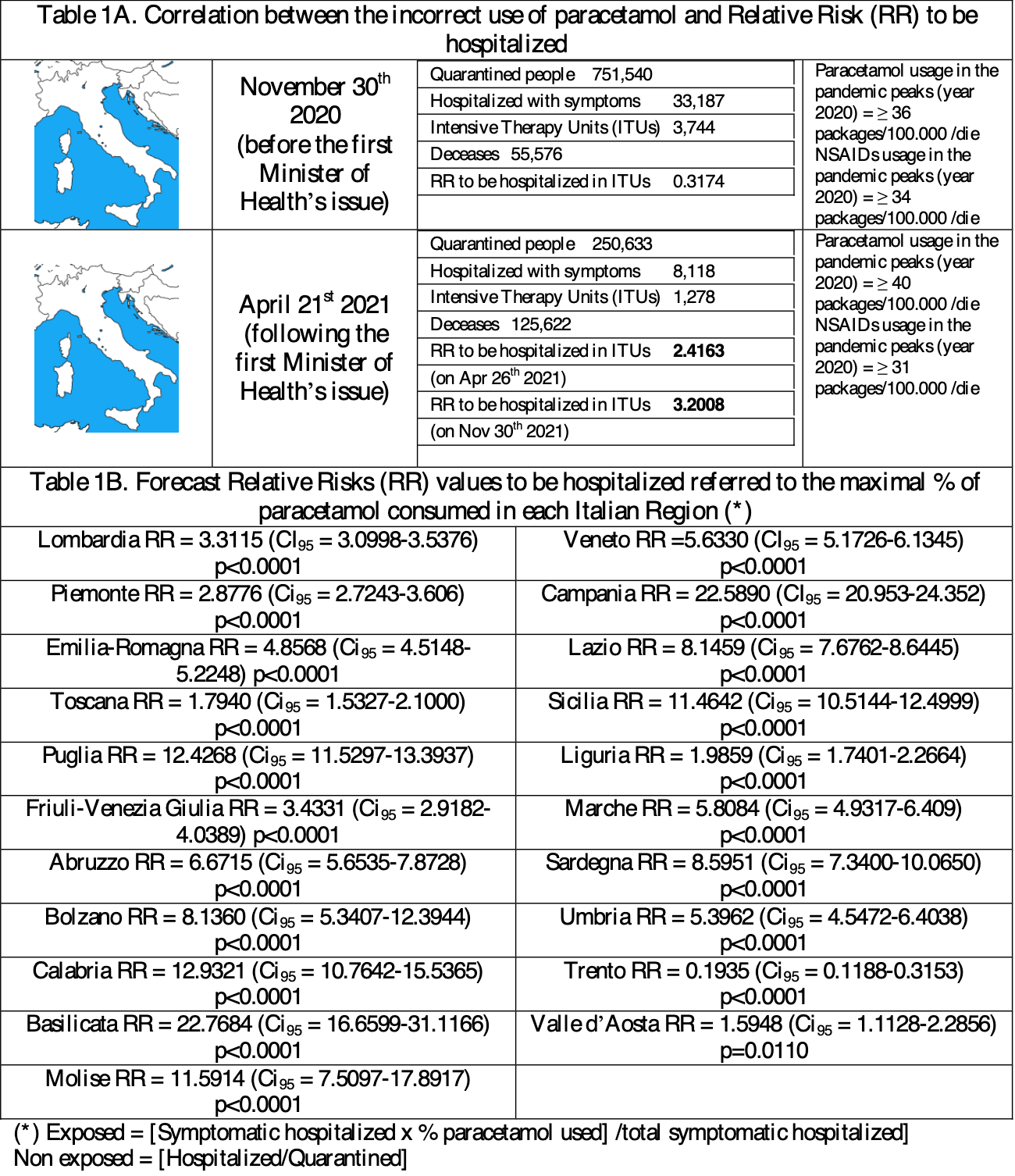 Chirumbolo et al., 11 Nov 2022, retrospective, Italy, peer-reviewed, 1 author.