Causal relationship between physical activity, leisure sedentary behaviors and COVID-19 risk: a Mendelian randomization study
UK Biobank Mendelian randomization study showing decreased risk of COVID-19 hospitalization with genetically predicted accelerometer-assessed physical activity, and increased risk with television watching.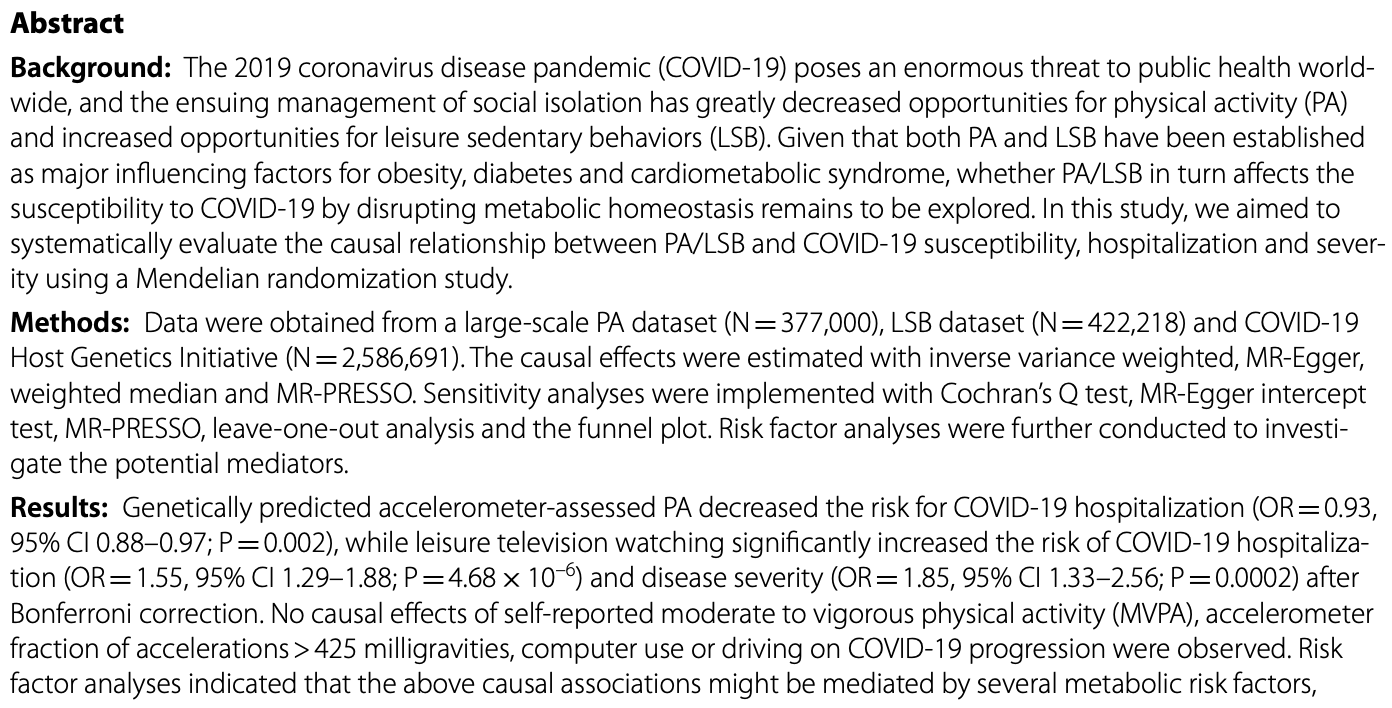 Chen et al., 13 May 2022, United Kingdom, peer-reviewed, 7 authors.
Contact: caijh6@mail2.sysu.edu.cn (corresponding author), starbless2003@126.com, huangyn68@mail.sysu.edu.cn.