Retrospective 90 severe COVID-19 ARDS patients in Romania, showing nutritional risk assessment scores PNI, CONUT, NUTRIC, and mNUTRIC to be independent predictors of mortality.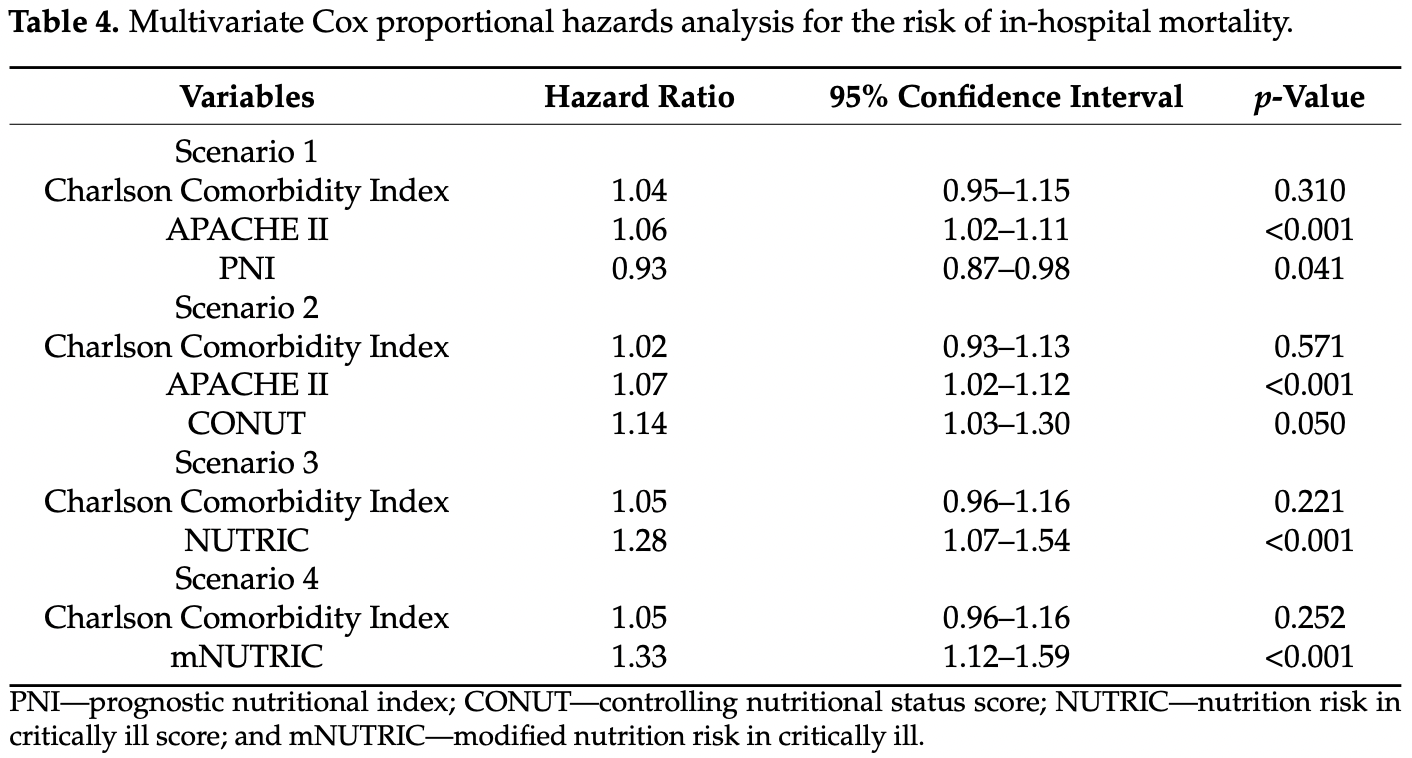 Bodolea et al., 18 May 2022, retrospective, Romania, peer-reviewed, survey, median age 67.0, 8 authors, study period December 2020 - March 2021.
Contact: avram.lucretia9@gmail.com (corresponding author), cbodolea@gmail.com, andrada.nemes@ymail.com, mihaela_cocis@yahoo.com, eu_cristina_oana@yahoo.fr, crisan.dc@gmail.com, mihaela_c87@yahoo.com, craciun.rares.calin@elearn.umfcluj.ro.