Prevention of COVID-19 Infection with Povidone-Iodine
et al., SSRN,
Review of the antiviral efficacy of PVP-I and its potential use as a prophylactic on the oropharyngeal and nasopharyngeal mucosa for COVID-19.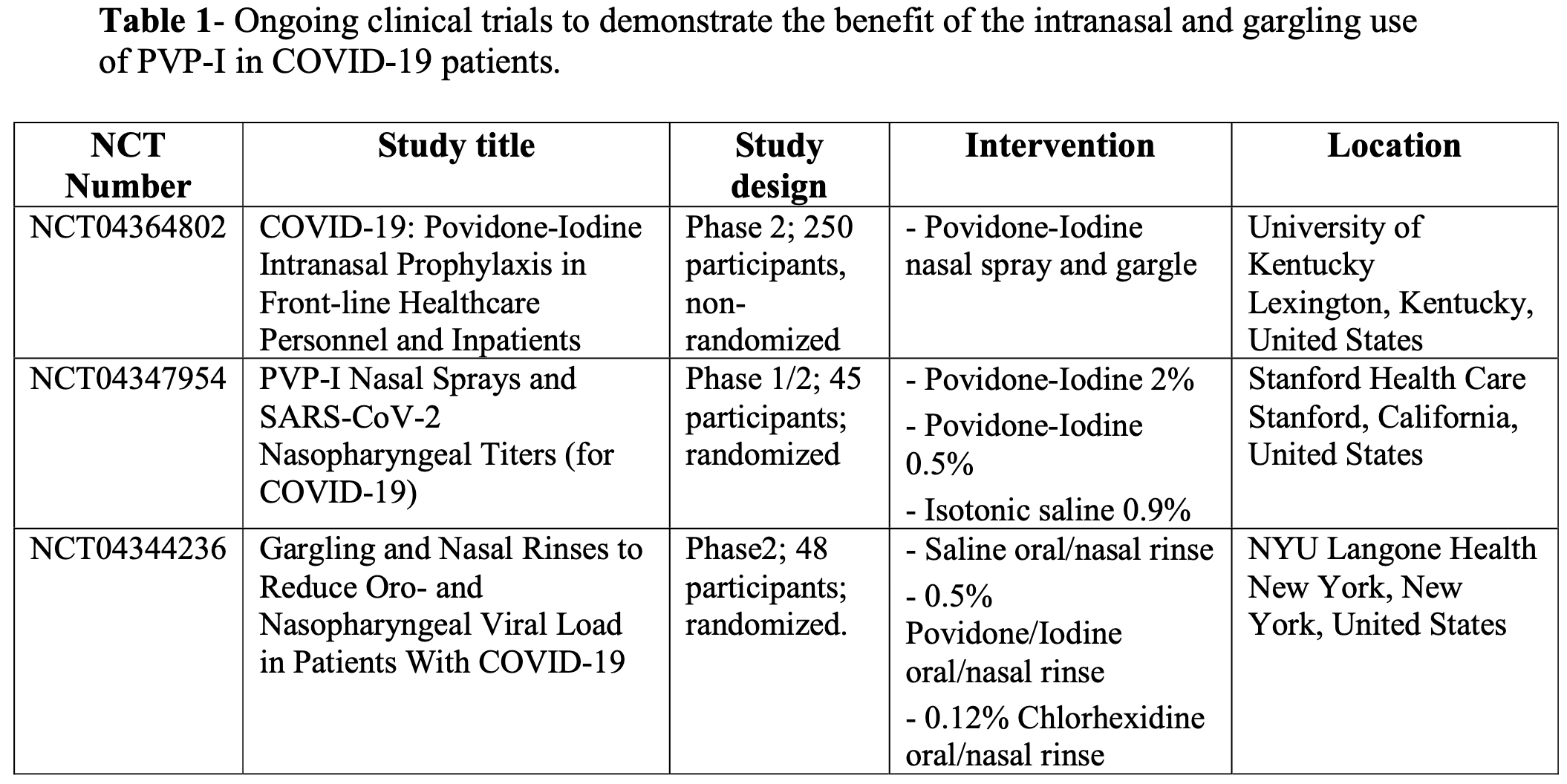 Mendoza et al., 7 May 2020, preprint, 1 author.
Abstract: iew ed PREVENTION OF COVID-19 INFECTION WITH POVIDONE-IODINE ev Luis Mendoza, MD, PhD Sr Medical Advisor Medical and Scientific Services IQVIA Czech Republic er r Abstract tn
Please send us corrections, updates, or comments. Vaccines and treatments are complementary. All practical, effective, and safe means should be used based on risk/benefit analysis. No treatment, vaccine, or intervention is 100% available and effective for all current and future variants. We do not provide medical advice. Before taking any medication, consult a qualified physician who can provide personalized advice and details of risks and benefits based on your medical history and situation.
FLCCC
and
WCH
provide treatment protocols.
Submit