Early Treatment of Vulnerable Individuals With Non-Severe SARS-CoV-2 Infection: A Multi-Arm Multi-Stage Randomized Trial (MAMS) to Evaluate the Effectiveness of Several Specific Treatments in Reducing the Risk of Clinical Worsening or Death in Sub-Saharan Africa (COVERAGE-Africa)
Estimated 600 patient acetaminophen early treatment RCT with results expected soon (estimated completion over 2 months ago). Acetaminophen is also known as paracetamol, Tylenol, Panadol, Calpol, Tempra, Calprofen, Doliprane, Efferalgan, Grippostad C, Dolo, Acamol, Fevadol, Crocin, and Perfalgan.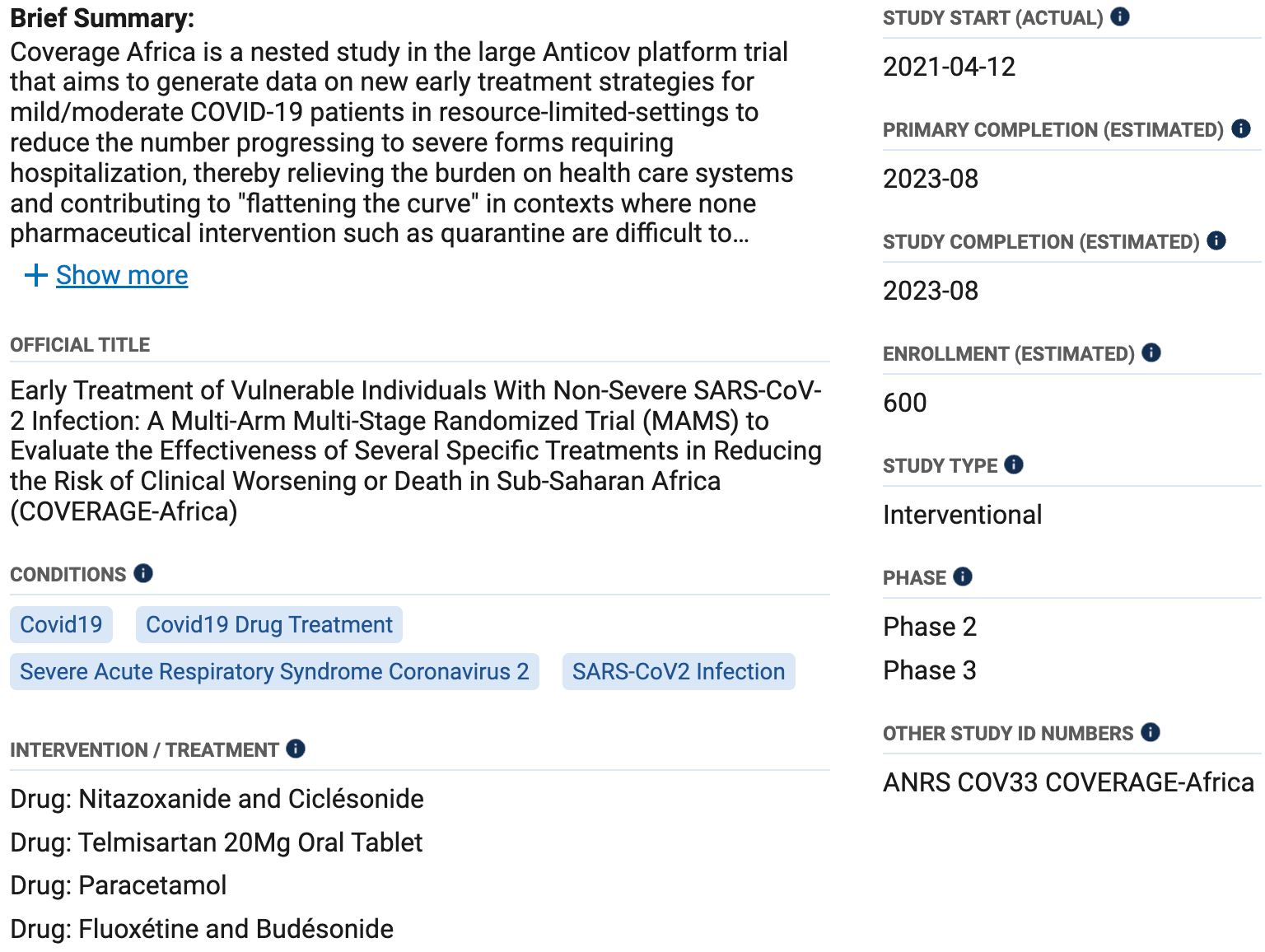 Marcy et al., 1 Aug 2023, Randomized Controlled Trial, multiple countries, trial
NCT04920838
(history)
(COVERAGE-A).
Contact: olivier.marcy@u-bordeaux.fr, anthony.lhostellier@u-bordeaux.fr, armelpoda@yahoo.fr, sondoapoline@yahoo.fr.